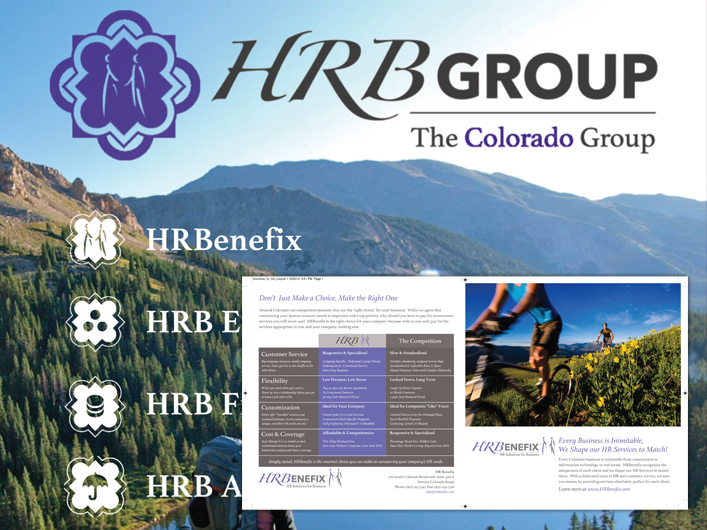 Solar Jet Pro has recently partnered with Denver's HRB Group, the brainchild of Jesus Menendez and his company HRBenefix, a national HR outsourcing solution for business of all shapes and sizes. The HRB Group extends the service offerings to include Finance, Accounting, Marketing and more.
Our first project was a rebranding effort combined with print media elements. The challenge was to create a new company logo along with a dozen distinct category icons, along with defining a new range of brand standards. Then, we set out to work crafting print templates for the new company brochure, rack card and service category sheets. We also were required to do an amount of photographic research, defining the company and categories through a Colorado spectrum, defining relevant themes and iconic images that would relate and appeal to the diverse Colorado business community.
New initiatives await, so stay tuned!