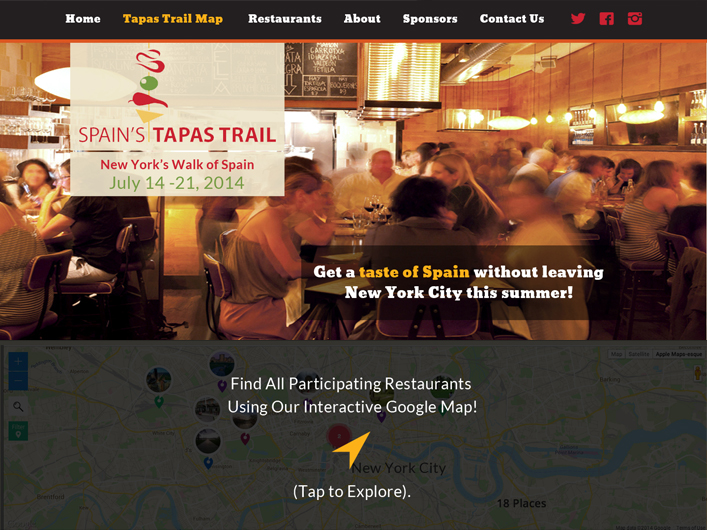 Foods From Spain, Spain's Governmental Agency focused on promoting all culinary-things Spanish hopped aboard the Solar Jet this summer when it came time to building a new website for their 2nd Annual Tapas Tour, that involved 25 of NYC's top Spanish restaurants.
The promotional and informational website TapasTrailNYC.com was designed to not only provide general information about the mid-summer promotion, but also provide location details and synopses for both the participants and event sponsors. A crucial component of the web development is the site's mobility requirement as many participants would be accessing the portal while on the streets of NYC on their mobile devices. Our responsibilities also included the creative development for promotional advertisements and web leaderboards for TimeOut NY, AMNY, and other local media outlets.
The project was facilitated by JCW-PR and PR guru Jane Walsh, to whom we give a very special thanks.