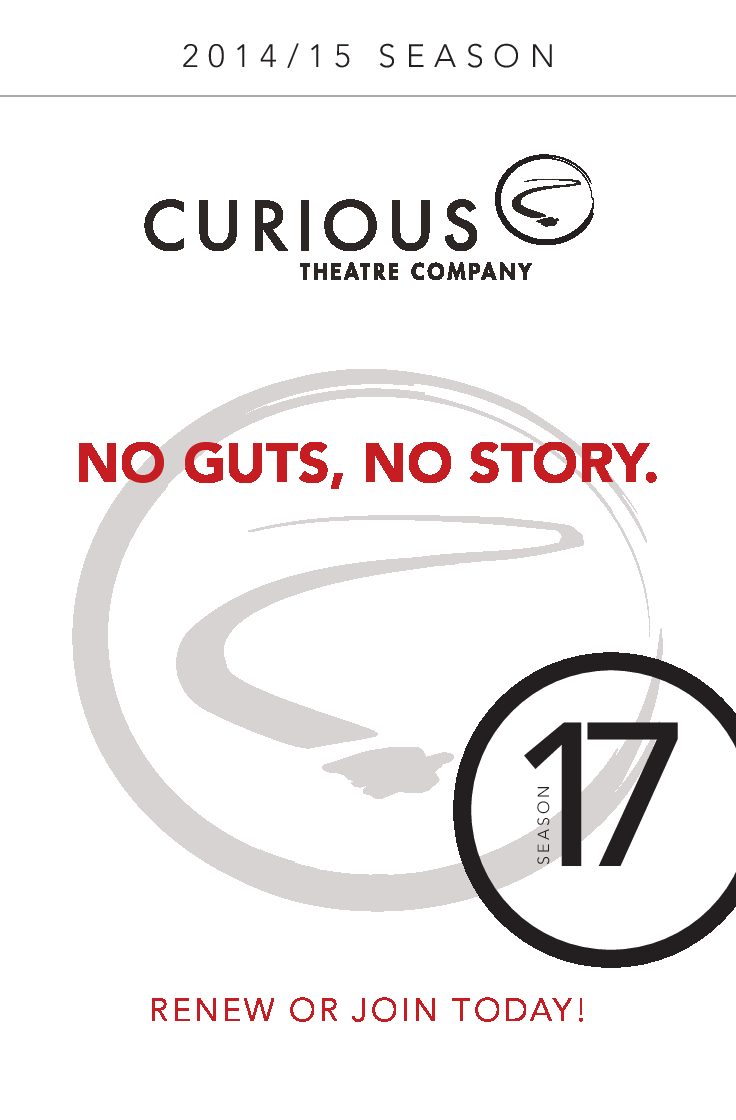 Denver's Curious Theatre Company kicks off their 17th Season with graphic design support from Solar Jet Productions.
This is our second full season working with this award-winning theater company and we are continually energized and the creative outlet it provides our organization.
Our graphic design and creative support extends to their season brochure, show posters, local advertisements, brand refinement and corporate collateral. Here's to a great season of inspired theater.