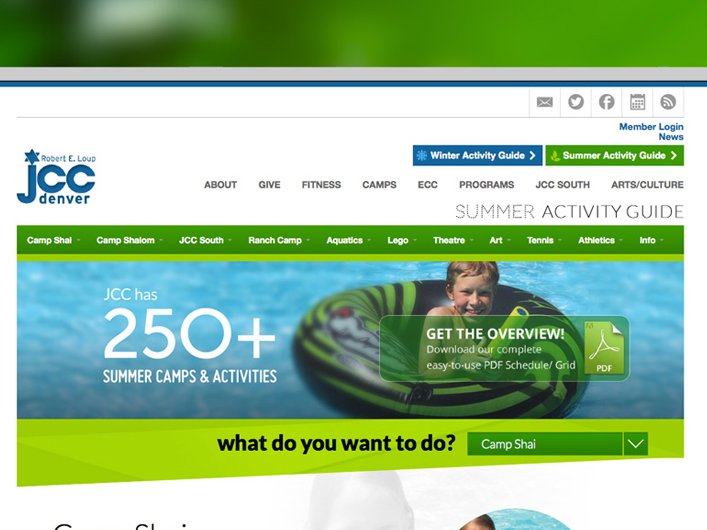 The Jewish Community Center of Colorado has been known for decades for their summer programs and camp offerings. From Arts, Athletics to Education, the camp offers over 600 individual options for children in the Denver metro area.
Solar Jet Pro began 'Activity Guide' web development with the JCC back in the fall of 2013, when they first initiated a move from their print catalog to a digital solution. The first iteration, while successful, showcased the need to answer even further questions, and a push to improve usability, integration with pre-defined registration software brought about the second generation, which is now in effect for their 'Summer Activity Guide'.
In addition to a complete functionality rebuild, we also adjusted the IA and redesigned the template. We are thoroughly pleased with the results!